projects
Step Inside NYC's Maxwell Tribeca Social Club
While members-only social clubs aren't an entirely new concept in New York City, the founders of Maxwell sought to do things differently.
"We felt the current crop of members clubs was more interested in creating a scene than a community," says David Litwak, co-founder of Maxwell. "They're spots you go to for a business meeting, but not to run into an old friend or to make a new one." Alongside his co-founders, Kyle Channing-Pearce and Joelle Fuchs, Litwak set out to create a space that felt more like a second home than a club; one where members were invited to pour, cook, and host dinner parties for themselves.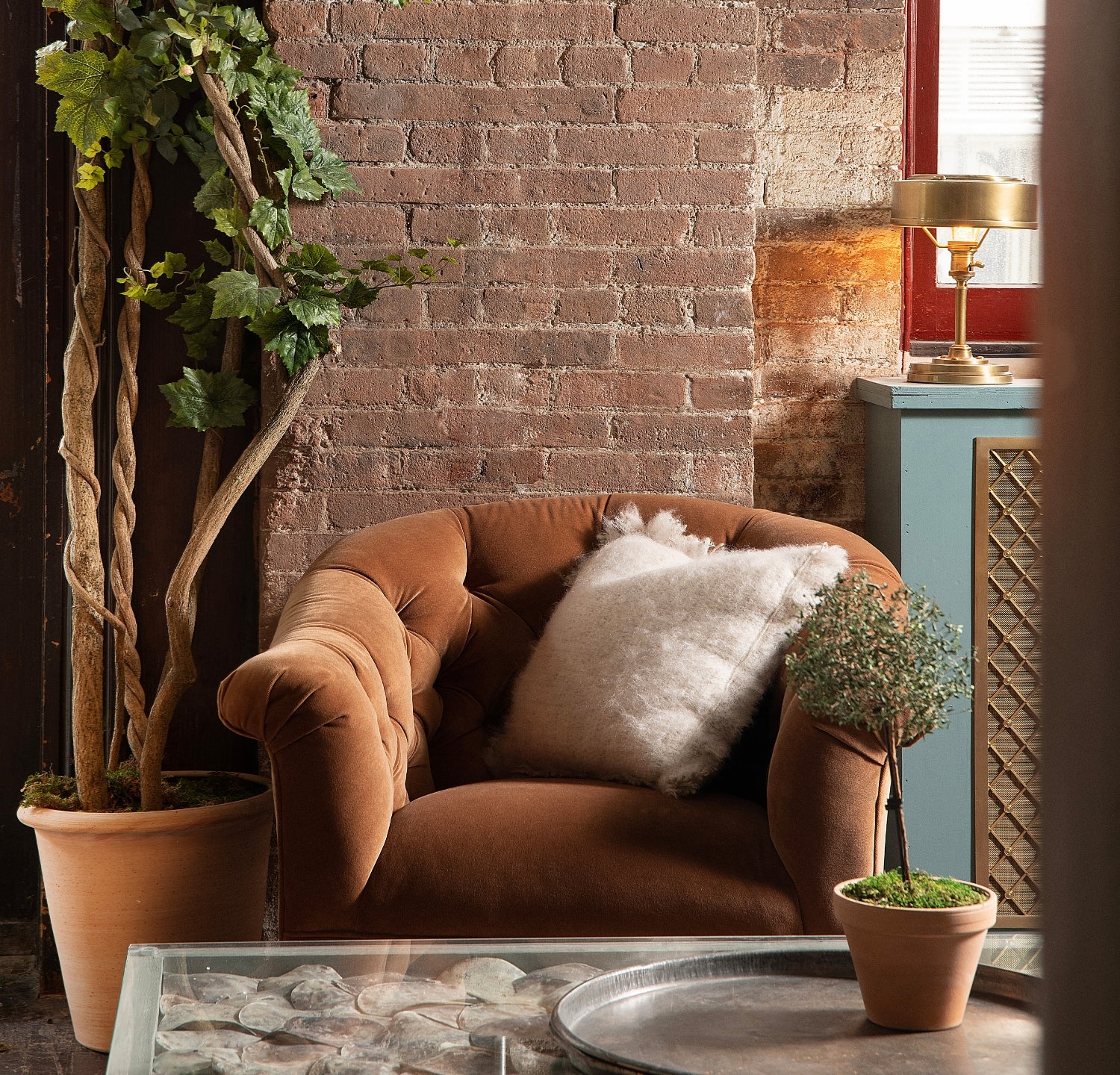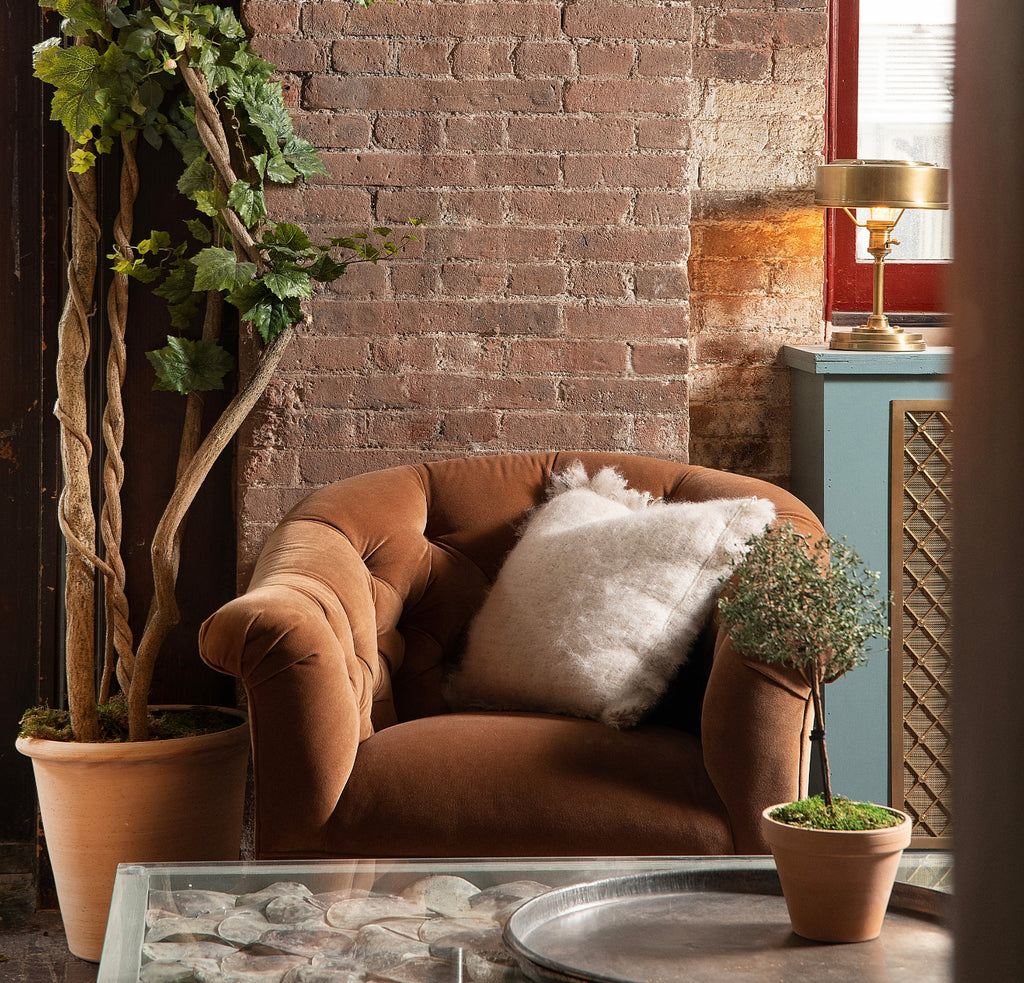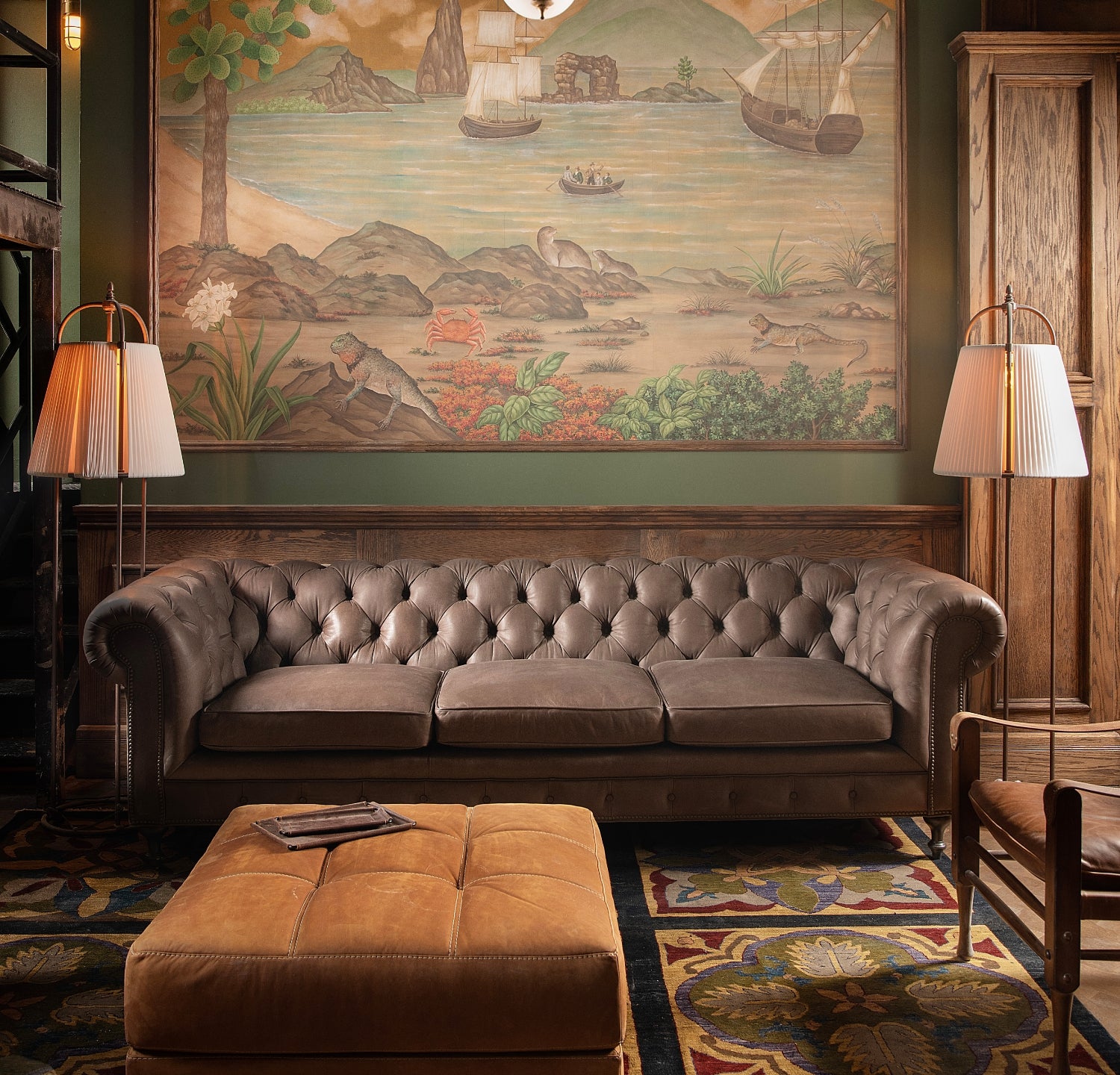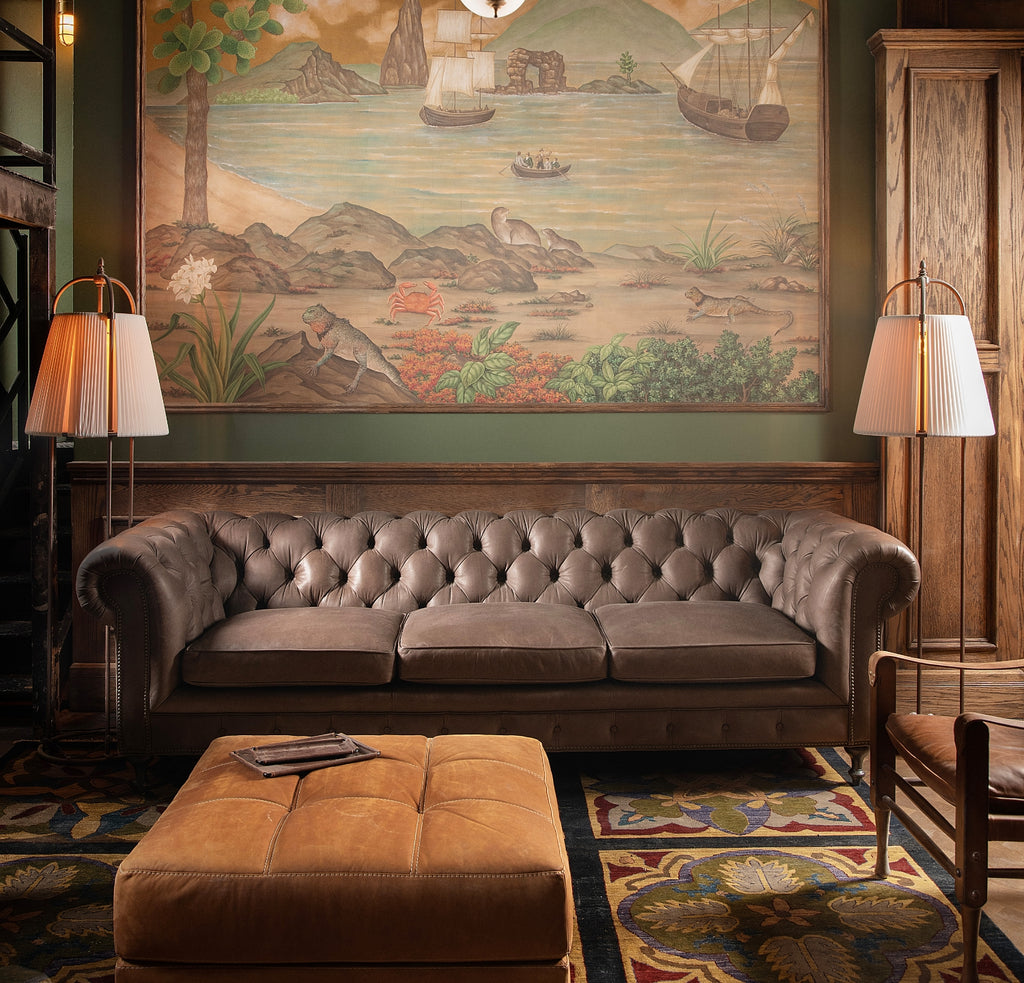 "We designed Maxwell to feel like a home, but still function like a commercial space. We wanted a mix of nooks for one-on-one catch-ups alongside communal dining, cooking, and hanging areas," he says.
That vision is brought to life through the club's inviting-meets-maximalist design aesthetic, in which wood floors, paneled walls, and ornate details converge to create layered, undeniably cozy spaces with plenty of room for crowds and more intimate gatherings.
The Maxwell Design Team partnered with Arhaus to create custom, artisan-crafted seating, filling every corner of Maxwell with hand-tufted club chairs and plush, velvet sofas just waiting for members to linger. Italian-made Bottoni counter stools line a gourmet kitchen, and an oversized Copenhagen Mirror adds to Maxwell's gilded, luxe vibe.
Adorning many of the club's walls are custom murals depicting the life of Elsa Maxwell. A 20th century gossip columnist and socialite, Maxwell was known for throwing legendary parties in New York, Paris, and Monte Carlo. She inspired not only the club's name and hospitable spirit, but also its lavish interiors.
"She came from a time where interior design expressed an owner's unique taste, instead of needing to appeal to everyone," Litwak says. "We felt the Art Deco movement, the Jugendstil movement, and the Arts and Crafts movement were all more maximalist, full of color, and that reflected the time Elsa Maxwell lived in."